Chiropractor in Phoenix, AZ
Your First Visit
You don't have to live in chronic pain or discomfort anymore. Regenerative Med Spa PLLC in Phoenix, AZ, invites you to see what we can do for you. Here are a few things you can anticipate with your visit:
You will never be rushed. You are our number one patient during your visit. Expect to get the attention and care that you deserve.
Every patient will be given hands-on, personal care. Your medical need is as unique as you are. Personalized care is the only way to provide you with effective treatment.
You get medically-based care. Proven scientific methods and treatments are the basis for your treatment.
We want to make getting the relief and care you need affordable! We offer a monthly subscription service to help you save and receive access to your ongoing care.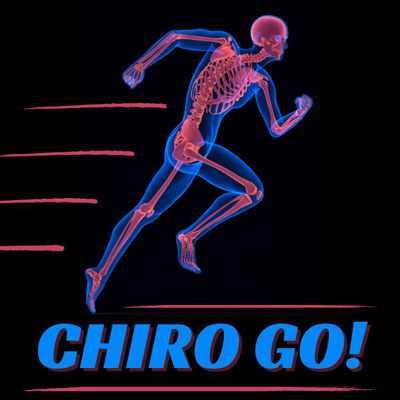 ChiroGO!
Monthly Chiropractic Treatment Memberships
Single Unlimited Visits $79/ month
Double (2 patient package) Unlimited Visits $99/ month
Triple (3 patients package) Unlimited Visits $129/ month
Quad (4 patients+ package) Unlimited Visits $149/ month
Massage Special along with Membership gets you a 50 minute Massage for only $60. Massages must be booked separately from chiropractic sessions.
No Surprises With Our Chiropractic Care
When you visit our office, you'll likely go through some of the same things you expect when you see your primary care physician, like:
Giving a detailed history of your health
Providing information about your condition/s
Undergoing a physical exam
Completing testing
Obtaining a diagnosis
Receiving a care plan
The actual care plan will vary from person to person. However, many times you'll have an ongoing chiropractor care plan.
You can expect times when your chiropractor guides you through stretching and joint manipulations. This will help you improve your movement and range of motion without pain or discomfort.
Reasons to Visit a Chiropractic Clinic
Chiropractic services work to improve a person's quality of life. If you're still not sure why you should make an appointment with us, here are some further reasons to consider: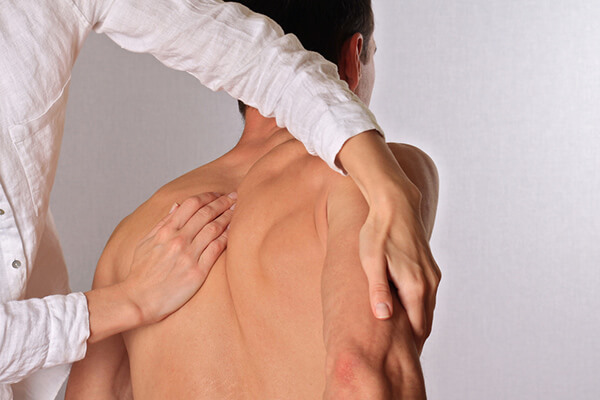 Chiropractors are medical professionals. They have extensive education and are pros at understanding how the body moves.
You'll learn how you can help prevent pain with better posture guidance!
Back pain can be excruciating and exhausting, but chiropractors have the expertise to help you get relief.
Sometimes headaches or migraines can be caused by poor alignment in your neck or poor posture. A chiropractor can help figure out if your body needs adjustments to help.
Backs and necks aren't the only parts of the body a chiropractor can help! A chiropractor can help knees, elbows, shoulders, and joints.
If you have nerve pain or numbness, a chiropractor may help alleviate that pain or improve circulation in any numb area.
This is just a short list of the kinds of things that chiropractors help people with every day. So, if you have any problems you'd like relief from, it's time to get some help. You're worth the time that it takes to see a chiropractor.
Featured Client Testimonials
Clinton & Nadine Yadao
5/5
---
I started coming to Regenerative MedSpa PLLC because of my sister's referral. This is a husband and wife owned studio that offers chiropractic and massage therapy services. Now for my honest review…
First impressions: the office is downstairs once you get to the complex. Their front office was very peaceful and offered some sweets and a massage chair in the waiting room (which is nice for people waiting on you, but there's hardly been a wait since I've started going). Dr. Ehren was very attentive and I can tell he was very loved by his patients because the patient he serviced before me was raving about him.
Service: I have gone to 3 other chiropractors prior to coming to Dr. Ehren and of all the other practices I've gone to none of them has gone into as much care and detail as Dr. Ehren has.
I wanted to go to him due to some bad sinus issues and dizziness I was experiencing at the time and the first thing he did was conduct a series of "tests" to make sure the issue can even be resolved through him. He then proceeded to talk me through the purpose and benefit of each step he took.
Dr. Ehren is very detailed and informative during his services I really appreciate that he has no intention of upselling his clients or telling them how often they're supposed to come in. This is very refreshing since I've experienced that type of sharkiness before when I first went to The Joint.
Pricing: There's currently an awesome promotion they're doing for unlimited chiropractic services + discounted customizable massage therapy starting at $79 a month (I've included a picture). As far as regular chiropractic work I don't know how it varies from client to client depending on their insurance status, etc. but I paid less for service here than all of the other chiropractors I've gone to.
Overall I highly recommend. Thanks Dr. Ehren!!
Call Us Now!
We'd love to help you feel better and have a better quality of life. Remember: You're our number one patient when you're with us. We know you deserve the best quality care possible!
Contact Us